Build 23493 adds a new volume mixer experience to Windows 11. You will notice that the volume quick settings now invoke Windows 11's new modern volume mixer, allowing you to change all customization settings for select apps quickly. For example, you can click on the quick setting and change the volume for an app like Spotify without affecting other apps.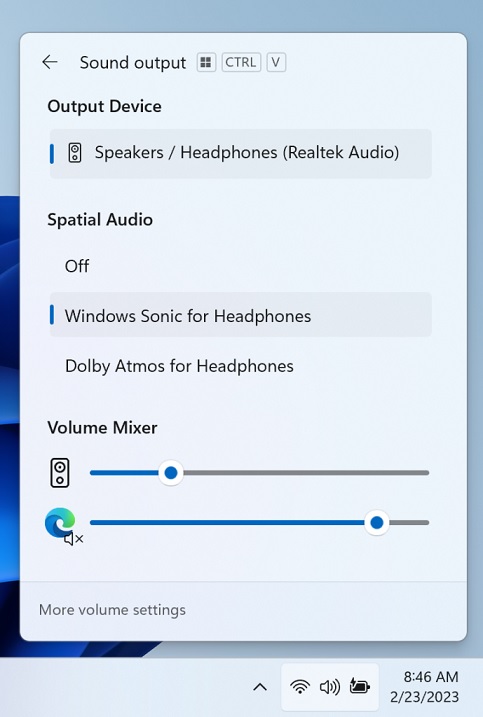 You can use a new keyboard shortcut WIN + CTRL + V to quickly open the volume mixer.
Microsoft is also letting anyone quickly turn on Windows Sonic experience and use spatial sound technology.
Another big update change is a new Settings homepage that lets you quickly view all important information, such as Microsoft 365, OneDrive, and other cloud or even local services.
Microsoft calls the feature "card" where each card offers relevant information without digging deep into the settings.
How to install Windows 11 Build 23493
To install Windows 11 Build 23493, follow these steps:
Signup for Windows Insiders Program.
Open the Settings page.
Switch to Dev Channel.
Click on "Check for updates".
Select "Download & Install".
Click on "Restart now".
You'll be getting these features as part of the Windows 11 23H2 update in the fall.