Google seems to be testing its new 1080p premium tier for an improved streaming experience on Windows 11. This feature aims to enhance the quality of high-definition videos by improving the bitrate, and it was previously available to mobile users only as part of the company's premium tier.
Last week, we noticed that YouTube now shows a "1080p Premium" option when watching videos in Microsoft Edge and Google on Windows 11. The feature appears for 1080p quality, but it currently doesn't work on desktops. When we clicked on the option, a pop-up on YouTube.com told us to subscribe to premium when the account was already premium.
YouTube has experimented a few times on desktops as of late. For example, one of the tests on the video streaming platform dramatically changed the interface and moved the comments section to the top right corner. This month's update seems to be testing out a new "1080p Premium" tier that improves the quality.
In a statement, a support staff working for YouTube confirmed the company tested the feature with select desktop users last month and expanded it to more desktops, Android phones and Android TVs in the last few days.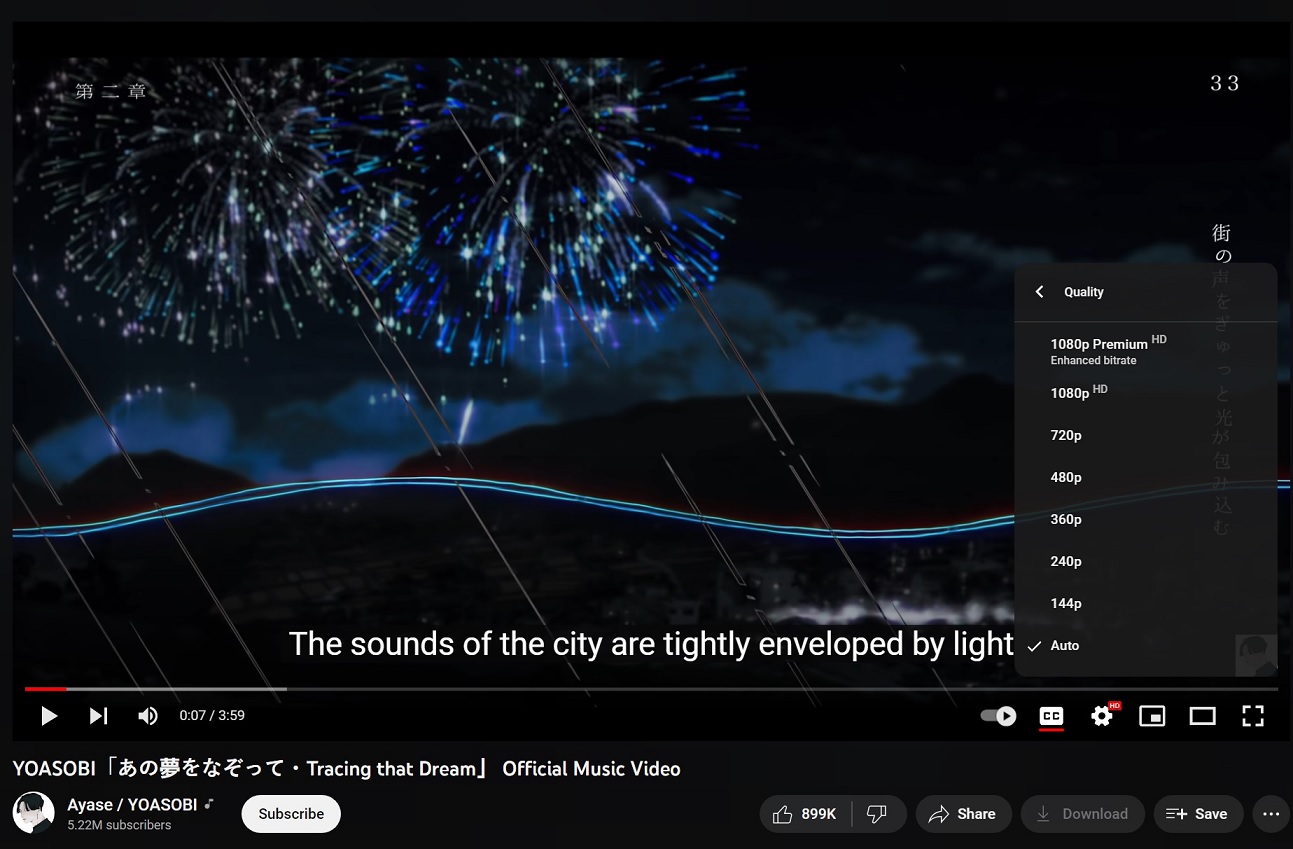 The "1080p Enhanced Bitrate" option is only available on videos with exactly 1080p, not higher. For example, Google added "1080p Premium HD Enhanced bitrate" to the "Tracing that Dream" music video uploaded by YOASOBI (the super duo behind Oshi No Ko). The same option does not appear in YOASOBI's Idol song, which is available in 4K.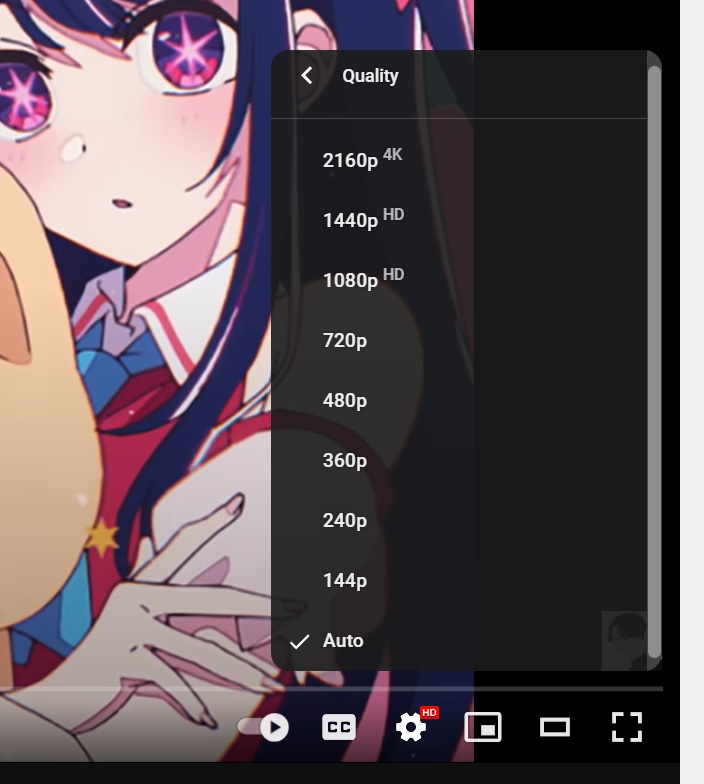 For those unaware, a 1080p video may not be in its 'best' quality if its bitrate is lower. Lower bitrate can lead to low-quality videos even with higher resolutions like 4K. You will notice more depth in the video when the bitrate is high. That's why 4K videos streamed on the phone won't look good enough compared to the desktop.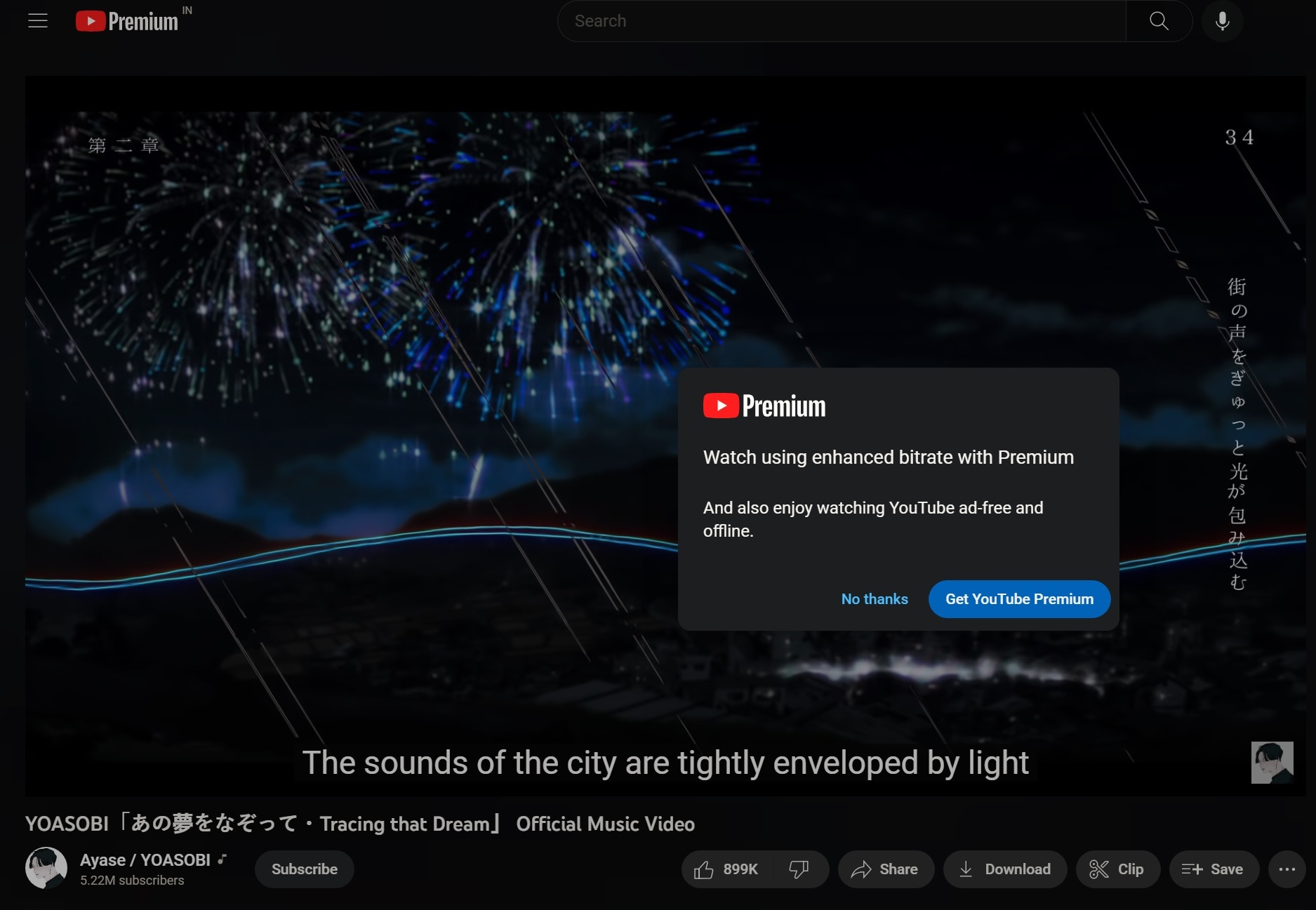 The 1080p has been considerably lower, and some users have claimed Google has reduced the quality of 1080p streams by lowering the bitrate, which helps the company save bandwidth costs. This new feature aims to unlock the higher bitrate for 1080p videos for a monthly subscription.
Google officially confirmed the rollout of YouTube's enhanced 1080p playback on mobile devices in April, and it looks like the company is finally planning to bring it to desktop platforms.
It's unclear right now how much this bitrate upgrade could improve the streaming on the platform or when all premium users on the desktop can even use it.