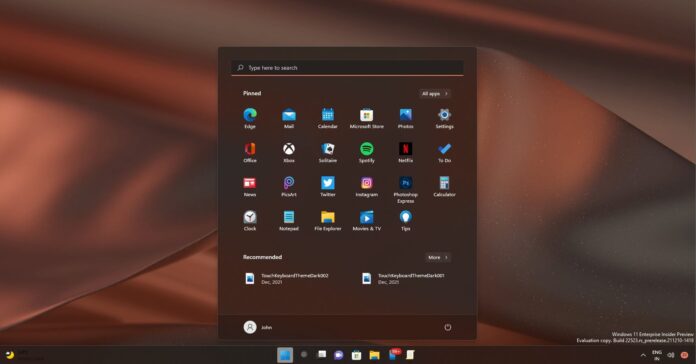 Windows 11 22H2 has an issue with Nvidia GeForce cards, the chip maker confirmed in a statement and promised that it's working on a fix. In some cases, Windows 11 22H2 could cause BSOD, result in lower FPS and have a substantial performance impact on some systems, according to reports on Reddit and Feedback Hub.
Nvidia spokesperson confirmed the chip maker is aware that users may see a performance impact on certain games when using the initial release of Windows 11 22H2 on systems powered by GeForce cards. Nvidia and Microsoft have identified issues with new "graphics debugging tools" added with Windows 11 22H2.
The companies are working closely to release driver updates that should fully address performance issues with games. Nvidia said the Windows 11 22H2 feature is accidentally getting turned on and results in performance problems, particularly lower frame rates in some games.
Thankfully, a fix is already rolling out and it's available in beta from Nvidia's website. Here's the full changelog of the update:
Fixed issues with the in-game overlay for games such as Farming Simulator 22, Cyberpunk 2077, PUBG: BATTLEGROUNDS, and F1 2021.
Fixed issues with desktop notification for rewards.
Fixed an issue where Alt+F12 hotkey was unusable in other apps.
Fixed an issue where performance overlay resets to Basic after a system reboot or starting.
Fixed an issue where the system restarts automatically after self-update.
It goes without saying that this is a nasty bug for early adopters of Windows 11 22H2 and it's gamers who are mostly going to suffer here. Performance could also be lower in video editing apps, but a drop of just a few percent in apps won't be noticeable.
On the other hand, a system slowdown in a competitive online game could be frustrating for many users.
Delay Windows 11 22H2 for now
We'll repeat our previous advice – it's always better to delay massive updates like Windows 11 version 22H2 for at least a month. Although the feature updates are tested by users, it'll always take some time to iron out unnoticed bugs.
Windows Insider Program is huge and thousands of users submit their feedback, but critical rare bugs often get lost in the sea of other feedback.
If you're on Windows 10 or Windows 11 version 21H2, you're likely best off waiting until next month at least. It's better to wait until the October patching is done – and then tested by users to make sure it doesn't break anything else. Remember, Windows Updates fixes are known for collateral damage.